Your Birthday at the Museum: Children's Birthday Party
For your birthday, do you want to invite your friends to go on a voyage of discovery into the world of art with you? We'll start in the exhibition and then head to the studio, where you can grab modeling clay or dip into paint pots to try your own hand at art-making. Choose a birthday theme that matches your interests and select one of our two venues: the Museum auf dem Mönchsberg or the Rupertinum in the heart of the old town.
Children's birthday parties at a glance
Group size: depending on the birthday girl's or boy's age, ages five and up (with or without parents as desired)
Availability: Tuesdays through Fridays (except public holidays)
Duration & program: 2 hours
Exhibition visit (ca. 45 mins.), cake and gifts (ca. 25 mins.), and studio (ca. 50 mins.)
Meeting point: lobby, cash desk
Catering: salty snacks and drinks (parties can bring cake, muffins, torte, and more)
Languages: German and English
Fee: € 145 (does not include MönchsbergAufzug Lift)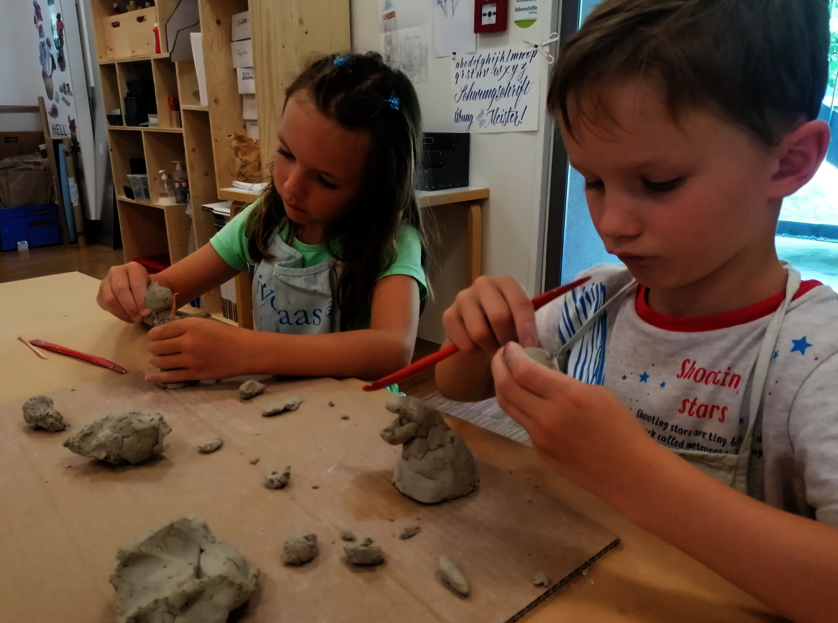 Bringing Clay to Life
Have you met the gleaming silver camel up on the Mönchsberg? Together we'll explore the sculpture—even crawling inside if the weather is fine—and go on a safari through the museum's exhibition galleries. Then we'll have a slice of birthday cake in the studio for extra energy, unwrap your gifts, and mold our own clay animals. The stuff dries fast, so you can take your new friends home that same day!
Above It All
Have you ever celebrated your birthday in a former water tower? Together we'll climb up to the top of the Amalie Redlich Tower to take in the 360-degree panorama of Salzburg. Then it'll be high time for a slice of birthday cake. Afterwards, we'll use a special printing technique to create our own landscapes, which you and your friends can take home with you.
Experimenting with Color
Are you curious about the many and diverse works of art that await discovery at the Museum der Moderne Salzburg? Colors are often a big part of what makes them special. For your birthday, we'll explore the galleries before celebrating you with cake and gifts in the studio, and then we'll make our own art: equipped with watercolors in any hue you can imagine and large-format paper, we'll create paintings that will be at least as exciting as the ones at the museum. On your brushes, get set, go!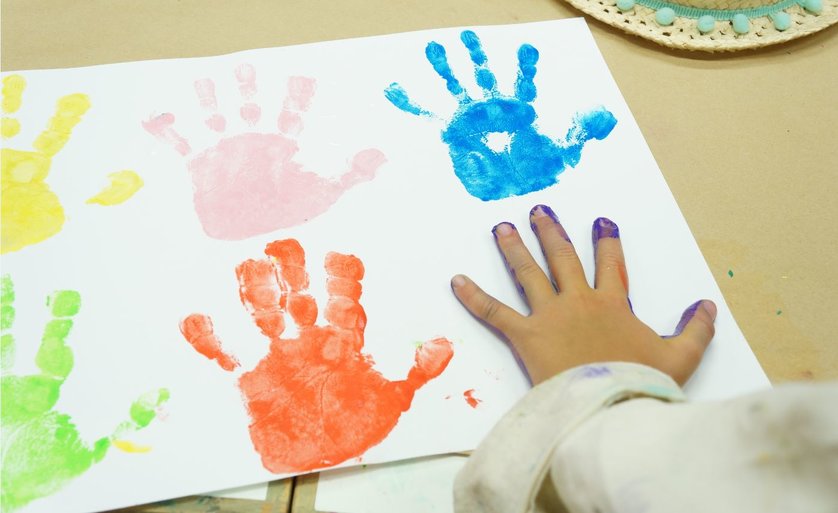 Of Household Ghosts and Legendary Creatures
The Rupertinum is a pretty old building. We'll explore it together from bottom to top until we reach the studio under the roof. We'll be hungry for birthday cake and you'll want to unwrap your gifts before we delve into the world of legendary animals. We're excited about the winged crocodiles, fire-spitting squirrels, and all sorts of other unbelievable creatures we'll watch coming to life in the studio! You and your guests can paint on canvas or model your creations in clay. Please let us know before you come which one you prefer.